Rule Making by Startups - 16:10~17:10
As the Internet has become an infrastructure, software technology has penetrated all areas of the real world. Many of these areas are regulated, but this also means that their impact on society is significant, and there is the potential to develop a large market by wroking rulemaking.
In this session, we will discuss rulemaking for startups in innovation by inviting legal experts and startups who are involved in rulemaking as guests.
In this session, you can ask questions to the speakers. Please click the button below to submit your questions.
Speakers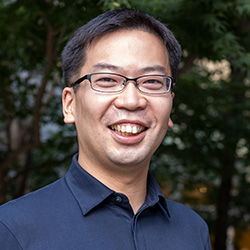 Born in December, 1981. He is 40. In his second year of junior high school, he was confined to a wheelchair due to the removal of a brain tumor. He recovered at age 18 and returned his physical disability certificate at age 20. He founded CLARA ONLINE, Inc. at the age of 15 and has developed businesses in the areas of cloud computing, sports IT, and mobility. He was involved in the shared cycle business from the start of Merchari in 2018 and then became the CEO of neuet, Inc. in August 2019. Dropped out of the Faculty of Environment and Information Studies at Keio University. Completed Graduate School of Sport Sciences, Waseda University.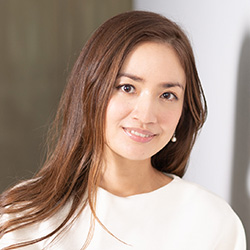 ANDPAD Inc.
Executive Officer, General Manager of Legal Dept. and General Manager of Alliance Promotion Dept.
https://andpad.co.jp/company/
Attorney at law in Japan/NY. Graduated from Keio University. After joining Nishimura & Asahi, she handled M&A/Corporate cases. She then studied at Stanford Law School (LL.M.) She joined Mercari Inc. in March 2015. In addition to her legal work in Japan and the U.S., she was in charge of project management for fundraising and listing (Global IPO). She is appointed as the executive officer, general manager of legal department and general manager of Alliances Department, ANDPAD, Inc. in February 2021 (to present). In May of the same year, he launched the Construction DX Research Institute, which conducts activities such as information dissemination, study sessions, and policy proposals with the aim of solving industry issues through the promotion of Construction DX.

CITY LIGHTS LAW
Lawyer
https://citylights.law/
Lawyer. Lawyer (City Lights Law). He is a visiting professor at Kyushu University GIC, a board member of Creative Commons Japan, and a board member of Arts and Law. Jury member of Good Design Award. He is an outside director of NOTE Co. and other companies. He provides hands-on legal services related to new businesses, management strategies, etc. for start-ups, large corporations, and public institutions in the fields of tech, creativity, and urban and regional revitalization. He is the author of "Designing Law: Creativity and Innovation Accelerated by Law" and co-author of "Open Design: The Future of Creation through Participation and Co-Creation.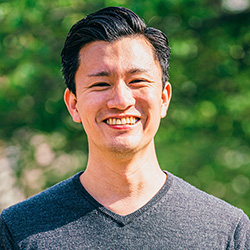 DOGAN beta, Inc.
Directive Partner
https://dogan.vc
Born in 1990 in Shizuoka City. In his second year of college, he encountered venture finance as an academic discipline and was attracted by its dynamism. While in school, he joined Dogan in 2012, which practices "local production for local consumption of finance," and later joined the company. He has consistently engaged in investing in entrepreneurs with ties to Kyushu. He has been involved in the co-working space "OnRAMP" and the "Fukuoka City Startup Cafe," a consultation service for entrepreneurs, since its establishment. In 2017, he co-founded Dogan Beta and went independent.