Team-Ups for Startups - 17:25~18:25
Management of organizations is becoming more complex as individual values and work styles diversify. As the style of organizations is changing due to such trends of the times, the leaders are required to respond so that diverse members can fully use their abilities.
In this session, we invite as guests a person who runs a coaching business to utilize diverse human resources, a person who works on talent discovery, and an entrepreneur who manages a startup under full remote, to have a discussion to learn how to make a team with a diverse membership.
In this session, you can ask questions to the speakers. Please click the button below to submit your questions.
Speakers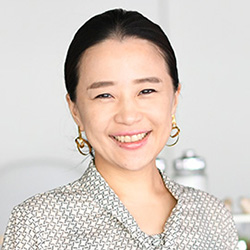 After graduating from Kyoto University with a Bachelor of Education, she worked at Morgan Stanley Securities and Goldman Sachs (equity analyst) . After that, she founded cotree, Inc. in 2014, an online counseling service provider, and CoachEd Inc. in 2020, a leadership development company that nurtures people to make the most of their potential. She was awarded Nikkei Woman of the Year in 2022.She has assisted many executives and management teams as an executive coach/systems coach . She is mother of one child.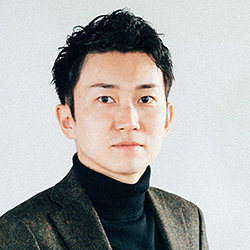 COTEN Inc.
Director and CGO
https://coten.co.jp/
After graduating from Tokai University with a degree in Political Science and Economics, he joined CROOZ Inc. He worked as an EC consultant and flea market app business manager at SHOPLIST business headquarters, sold the company and started his own business. In 2018, he founded Li-on, Inc. to create a talent marketing support business for executives and entertainers. At the same time, he developed a talent coaching program for executives and implemented it for more than 300 people. In 2020, he joined COTEN Inc, where he is engaged in talent-focused organizational development as director and CGO.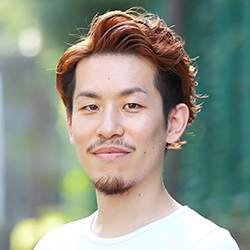 Born in 1989. After graduating from Yamaguchi University, he joined a venture company in Fukuoka and experienced door-to-door sales. After leaving the company after four months, he started the same business in Kyoto. In 2012, he moved to Tokyo and joined an IT venture company as the second employee, which had been in operation for half a year, and experienced in directing the development of web systems and applications. In 2015, he joined Chapter 8, Inc. at the same time it was founded. He was responsible for the development of four products as head of systems and business development. He left after the sale of the business, ABC Check-in, a private accommodation check-in service. In 2018, he founded 207 Inc. to focus on the last mile area of logistics.